Cashless Payment

For legal entities and self-employed entrepreneurs there is an option of cashless payment. In the admin panel you can create an invoice, and after period completion we will provide you Service Delivery Report.
Paying online with a bank card

Our site allows purchases online, and you can pay for our Product by using Visa or MasterCard bank cards. After accepting the purchase of the Product selected, a secure window with the CloudPayments processing service will open, where you need to enter the information of your bank card. 3D Secure is used for additional user verification. If your bank supports this technology, you will be redirected to their server for additional authentication. You can find more information about additional authentication methods by contacting the bank, which issued the card to you.
Upon payment by bank card, you will get an electronic receipt.
Security guarantee

CloudPayments system protects and processes your bankcard information according to PCI DSS 3.0 security standard. The information to the payment system is sent encrypted with the use of SSL encryption technology. Further information processing is done through closed banking networks, which have the highest security measures in place. CloudPayments does not send or give your bankcard information to any third party. 3D Secure technology is used for additional user verification.

If You have any questions about the effected payment, You can contact the Payment Service support team by e-mail: support@cloudpayments.ru.
Online Payments Security

The information you enter (name, address, phone number, email, credit card number) is confidential and is never shared with anyone. Your credit card information is always sent encrypted and is not stored on our Web-server.

Security of Internet-payments processing is guaranteed by "CloudPayments" LLC. All operations done with the payment cards are done according to the requirements listed by VISA International, MasterCard, and other payment systems. Special technology is used to send the information to ensure security of online purchases, and the information is processed on a secure high-tech server of the processing company.

We recommend you to check on a special page if your browser is secure enough for making online payments.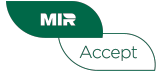 Chargeback

If you, much to our regret, decided to refuse the payable tariff, we would compensate for the remaining period. In case you paid by means of bank card, compensation is possible on the same bank card.